Many travelers to the United States are finding that purchasing a SIM card at the airport is a convenient and affordable way to stay connected while they are in the country. SIM cards are small, removable cards that can be inserted into mobile phones to provide cellular service. They are available from a variety of carriers at most major US airports.
This article will provide an in-depth look at SIM card at US airports options including where to find them, how to use them, the pros and cons, helpful advice, differing opinions, price comparisons, and frequently asked questions.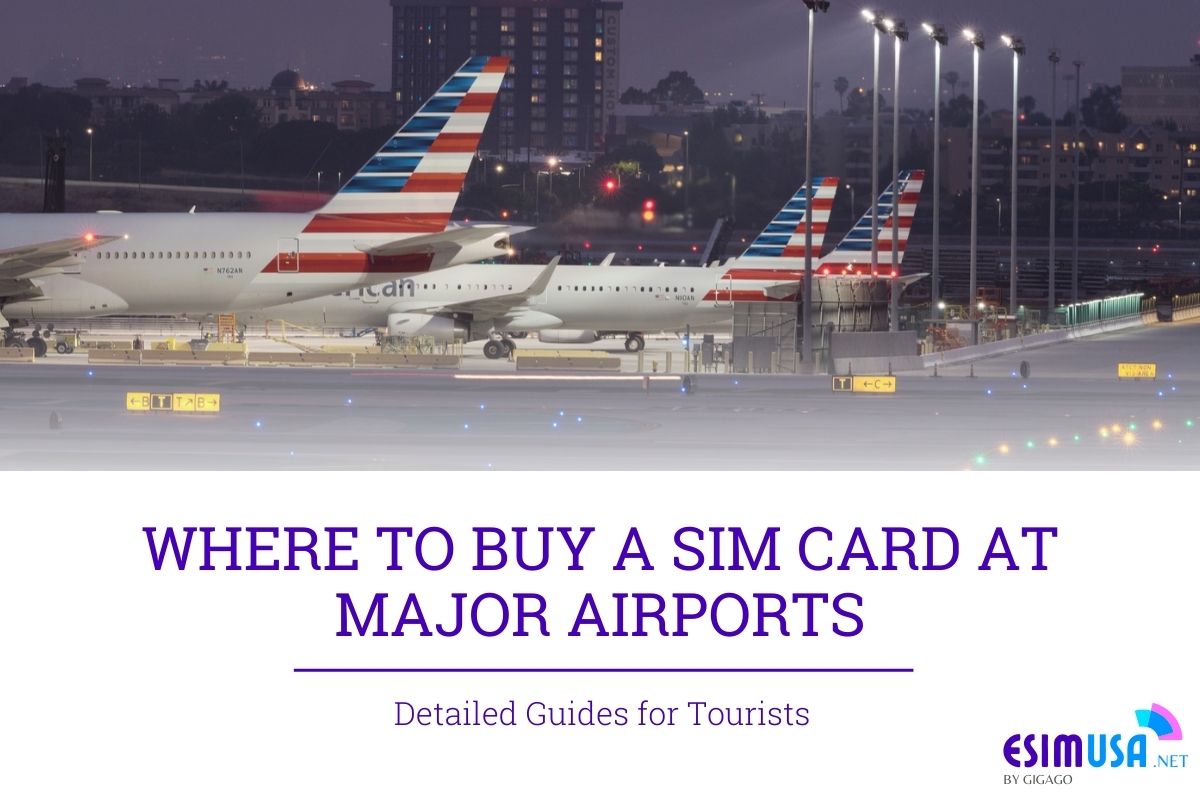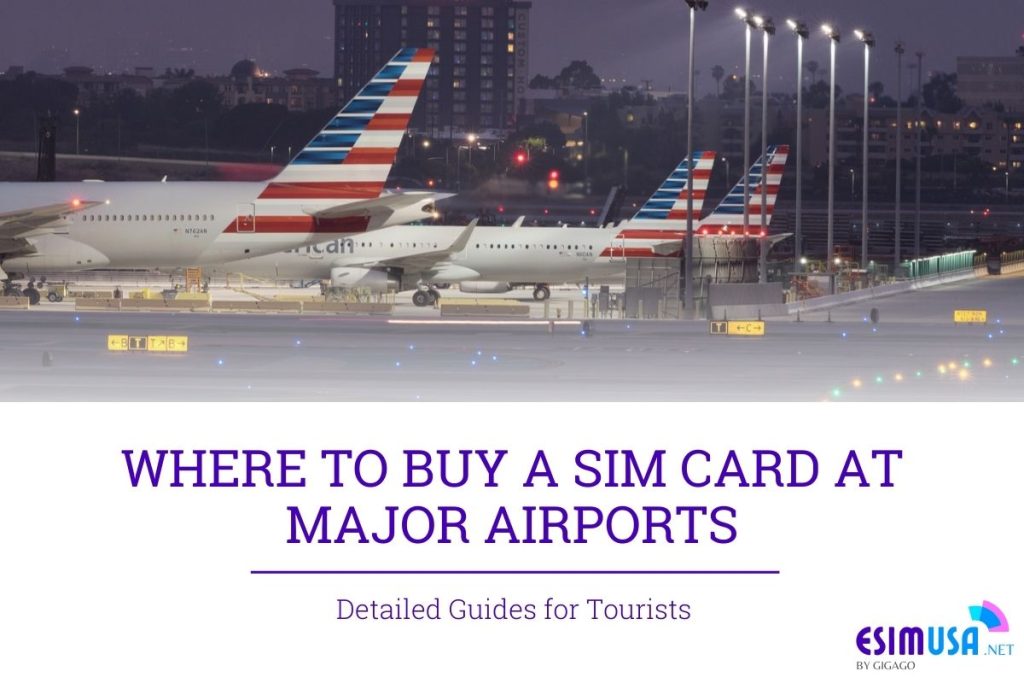 Table of Contents
I. Which Airport in the US Offers SIM Card for Tourists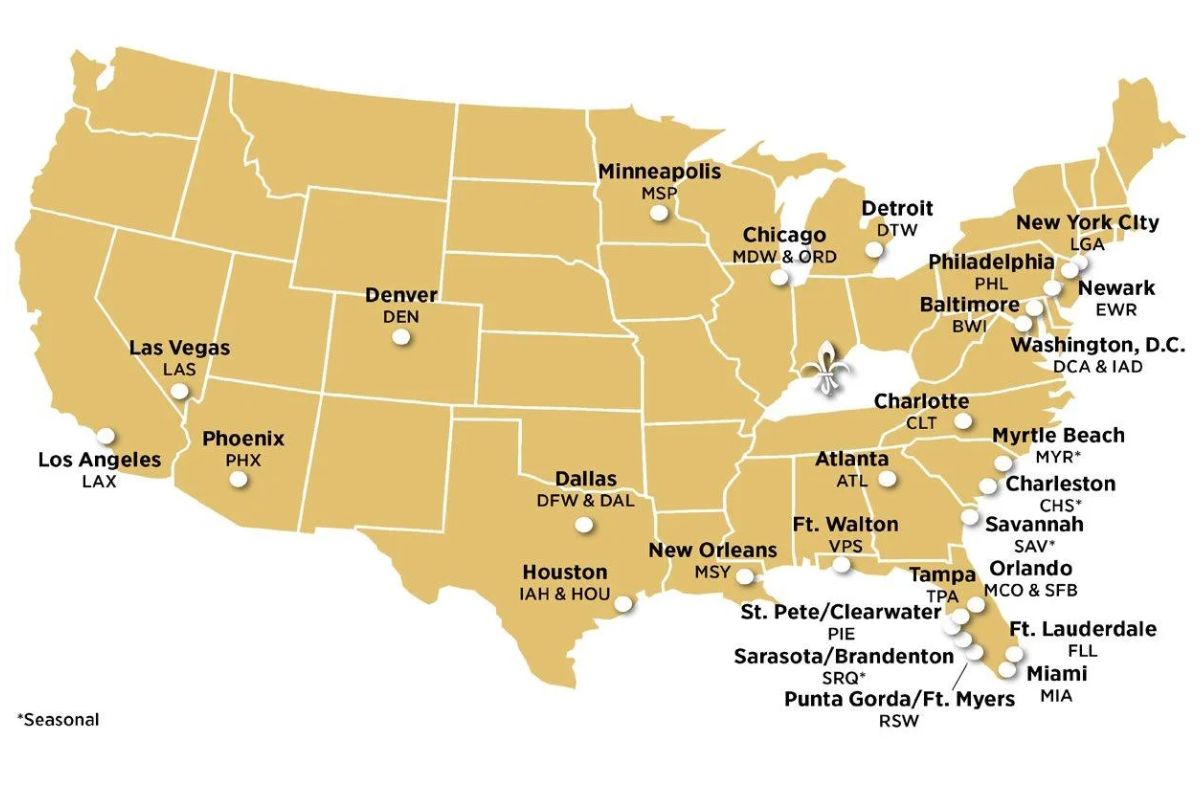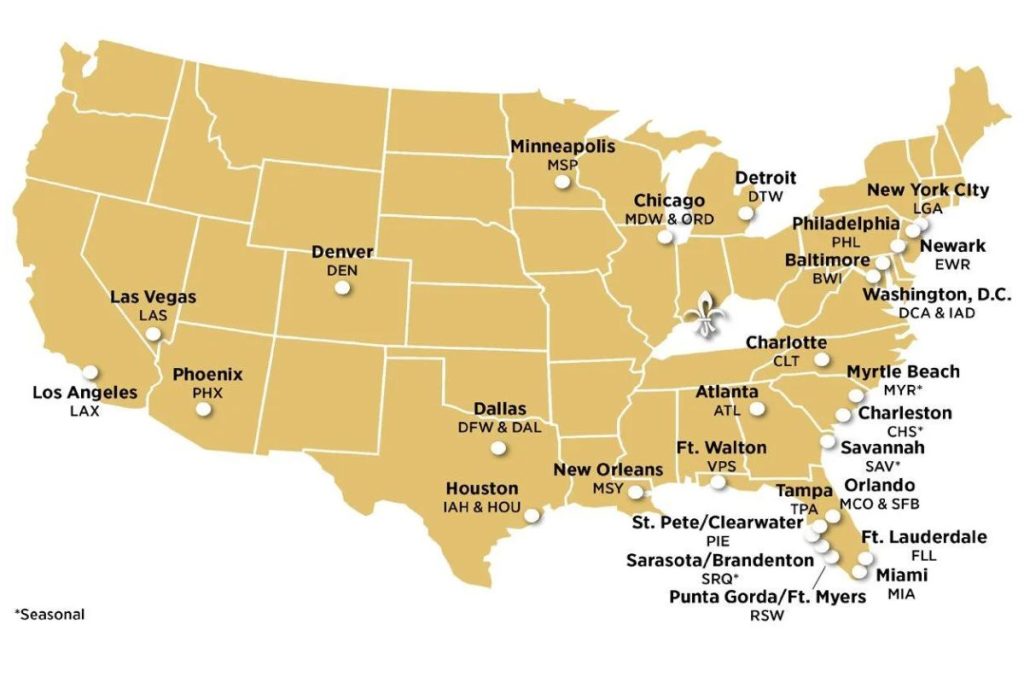 Major US airports offer limited SIM card options for travelers. Here are some locations worth checking at each airport, but it is generally recommended to purchase a SIM card upon arriving at your destination city for better selection and value:
Los Angeles International Airport (LAX)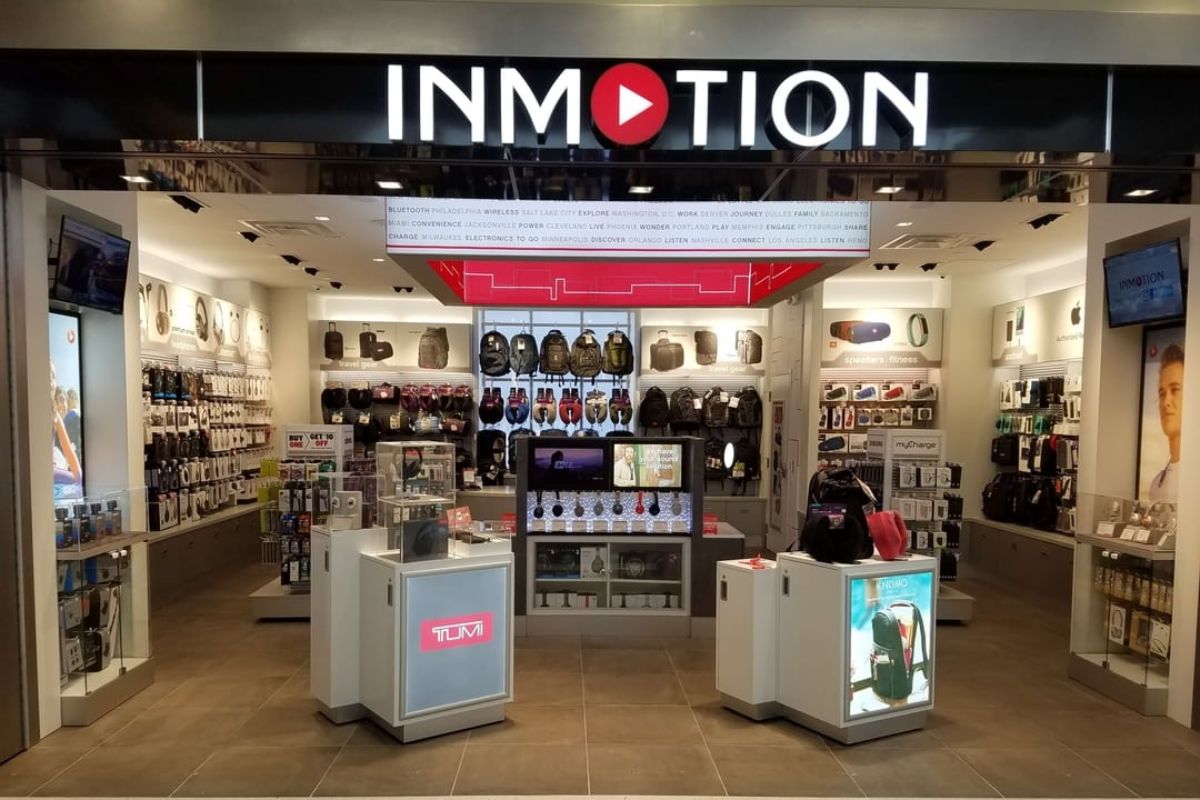 You may find SIM cards at the InMotion store located in Terminal 2.
Whether exploring Sin City or just wanting to stay connected hassle-free on your Las Vegas trip, getting a local SIM card or eSIM is the way to go. To help you pick the best prepaid SIM or eSIM plan for Vegas, take a look at our recommendations and purchasing tips: Top 5 Las Vegas SIM Cards and eSIM for Tourists: Where to Buy
New York John F. Kennedy International Airport (JFK)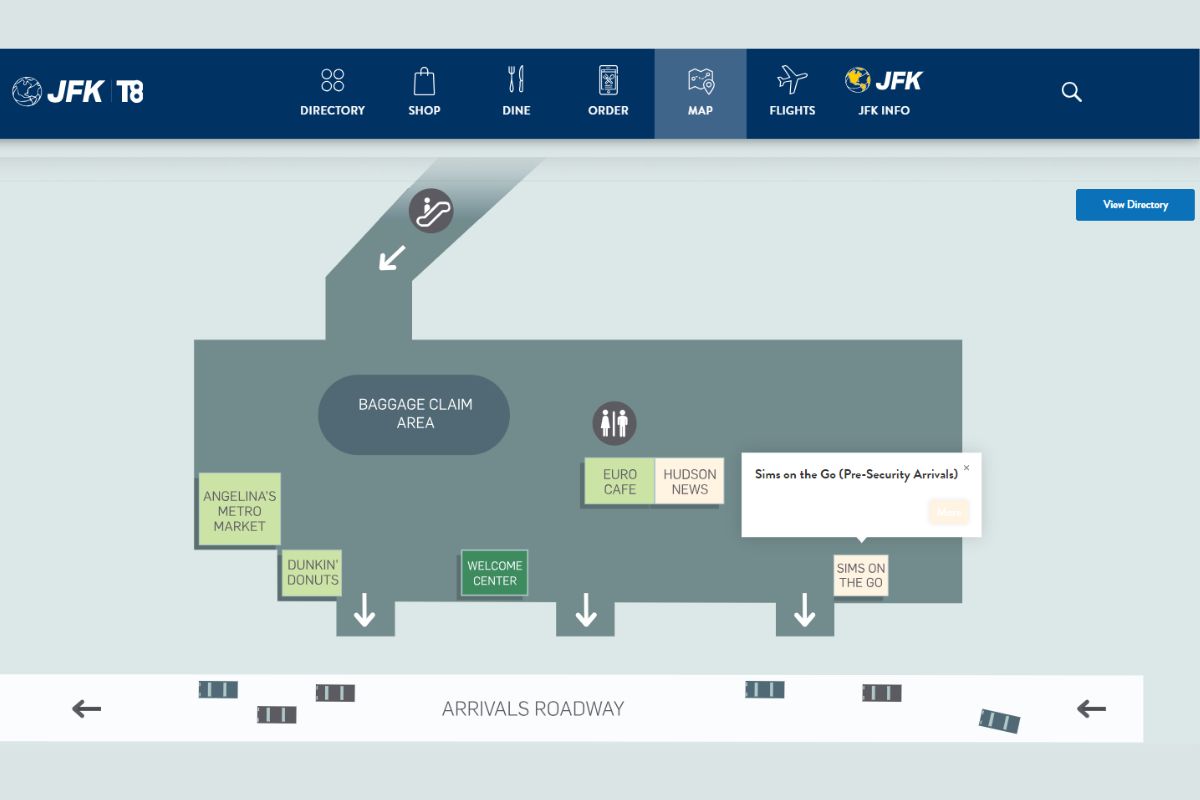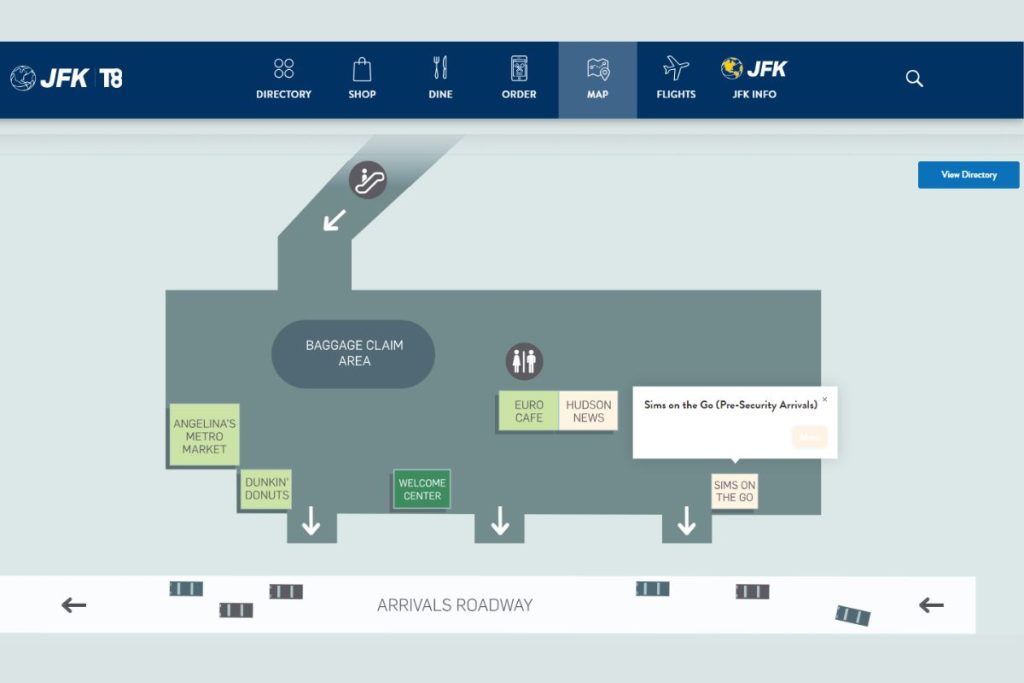 There is a SIM card vending machine in Terminal 8 where you can buy a SIM card. However, purchasing in New York City offers better deals.
When choosing a mobile service provider in New York, be sure to consider network coverage, pricing, compatibility and other factors to ensure you select the best option for your needs. For more insights on the top SIM cards and eSIMs available in New York, check out our comprehensive guide: Top 5 New York SIM Cards and eSIM for Tourists: Where to Buy 
San Francisco International Airport (SFO)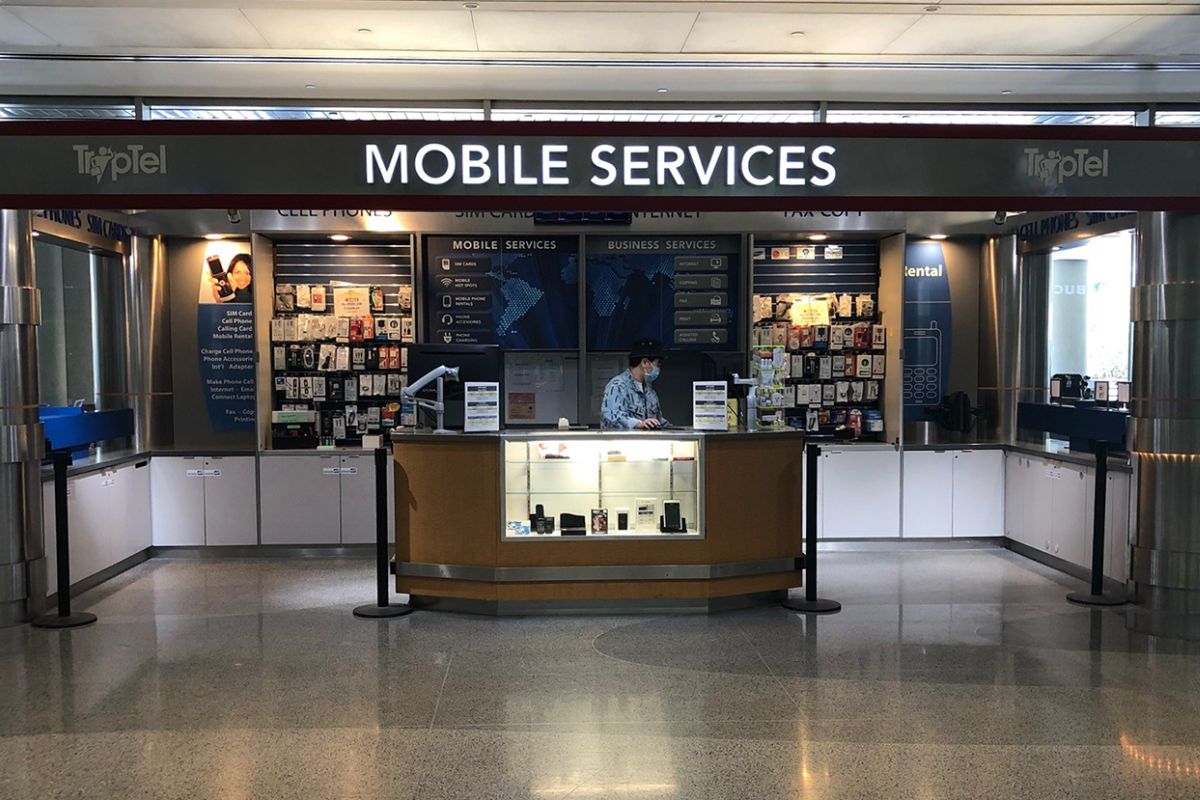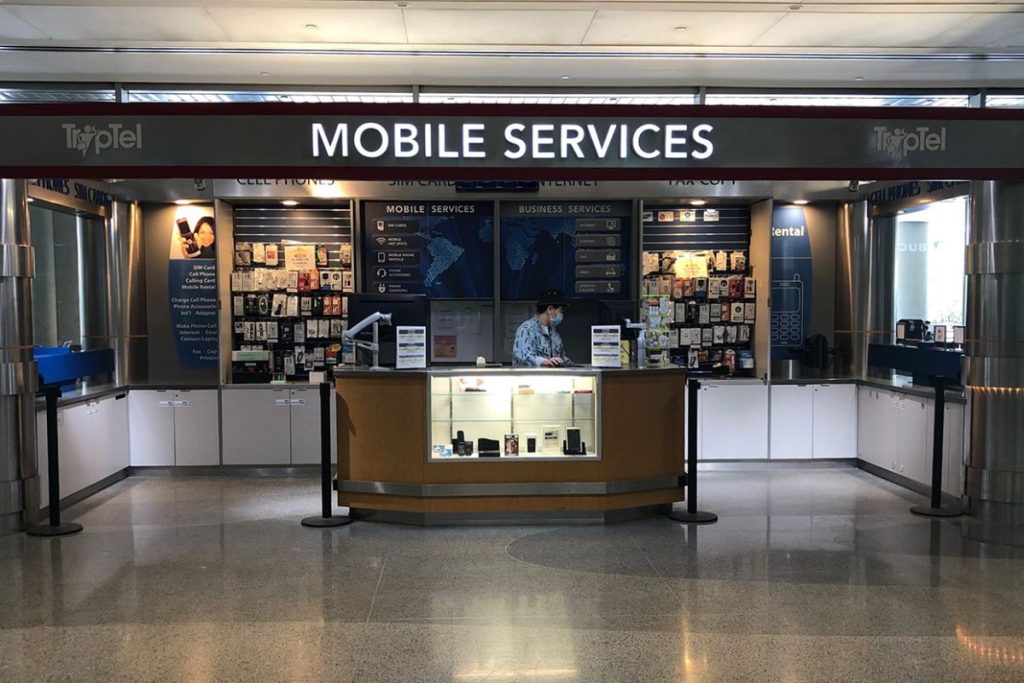 SIM cards can be purchased from TripTel in the International Terminal. But it's better to wait until arriving in San Francisco proper.
Chicago O'Hare International Airport (ORD)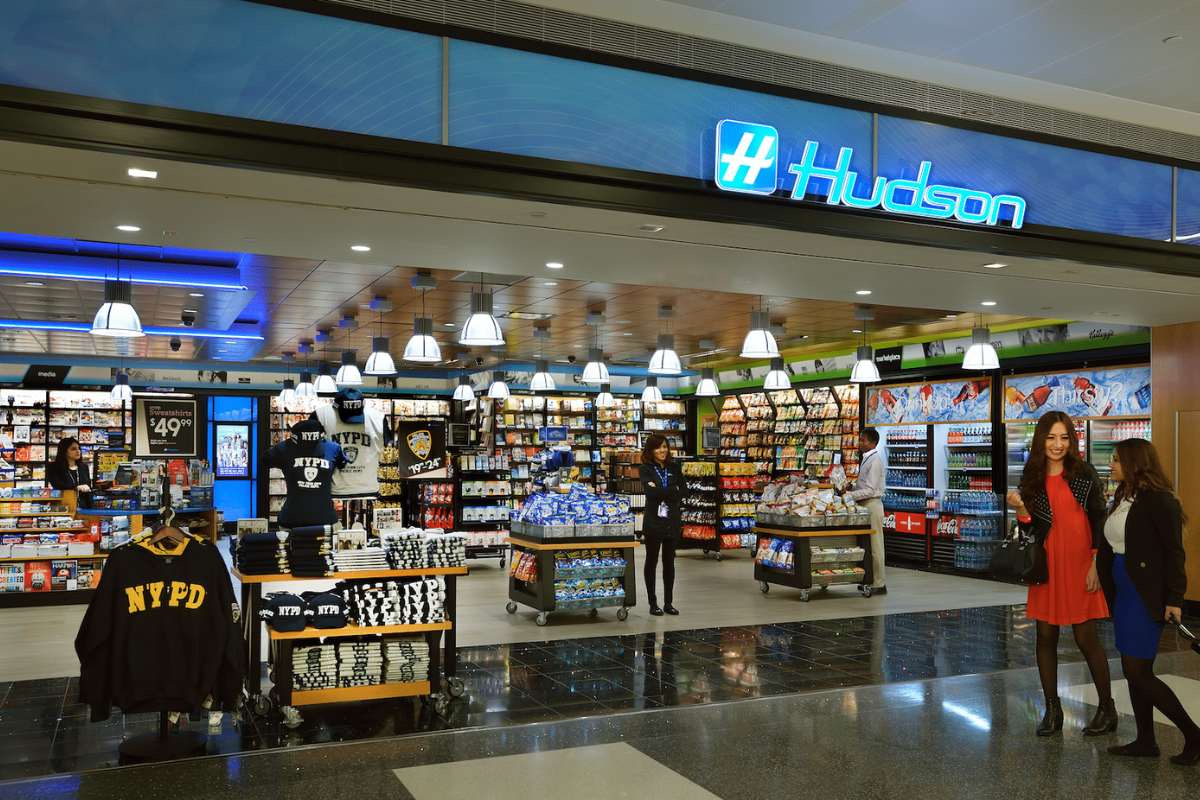 Hudson stores in Concourse M of Terminal 5 and the international arrivals area of Terminal 5 have SIM cards available.
Dallas/Fort Worth International Airport (DFW)
Best Buy Express and Straight Talk Wireless in the D Terminal or InMotion in Terminal E sell SIM cards.
Washington Dulles International Airport (IAD)
Airport Wireless shops at Dulles sell SIM cards.
In general, major US airport SIM options tend to be limited and overpriced. The best approach is to purchase a SIM card upon settling in your destination city or buy an esim before your arrival to the US. Corporate carrier stores, authorized dealers, big box stores, and online sellers typically offer better deals and assistance once you've left the airport. Getting a local US SIM card into the city ensures a smoother activation process and connectivity for your travels.
II. Best Bets Outside Airports
The best strategy is to wait until you've traveled to your accommodation or first destination city to purchase a SIM card. Here are your top options: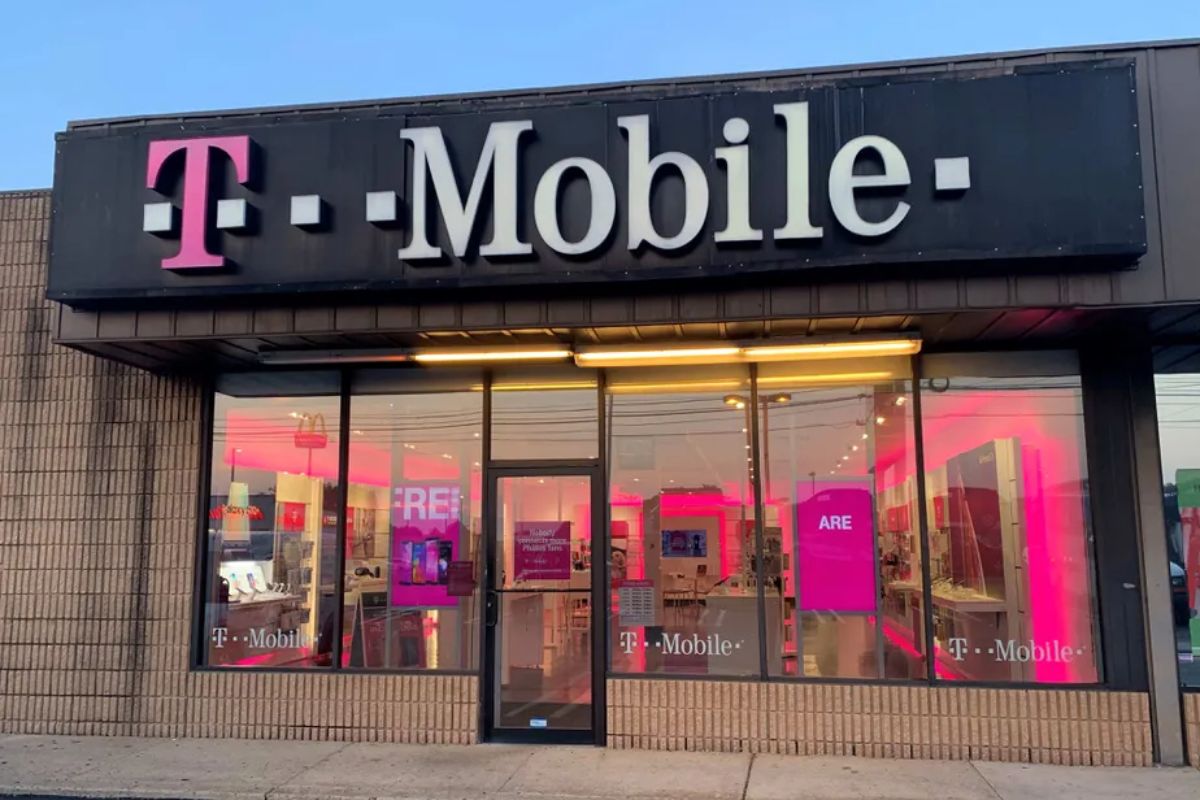 Carrier Stores
The major carriers AT&T, T-Mobile, and Verizon operate thousands of retail stores across the country where you can purchase SIM cards and plans. AT&T has over 5,000 stores that also allow online ordering for in-store pickup. T-Mobile has approximately 8,000 locations.
However, Verizon SIM cards may not be compatible with phones purchased internationally as the network uses different frequency bands than other parts of the world.
Convenience Stores
Major retailers like Walmart, Target, CVS and Walgreens stock prepaid SIM cards from carriers like TracFone, Boost Mobile and Metro by T-Mobile. While more conveniently located than carrier stores, the employees at these outlets likely have less expertise to help international travelers choose an optimal plan.
Online
For the most flexibility and options, consider ordering a SIM card or eSIM online through a carrier website or third-party marketplace like Amazon. This allows reviewing detailed network coverage maps and plans without time pressures. Services like esimusa.net are good for travelers as they don't restrict device compatibility and produce no activation fees. Just be aware of shipping time if fast service is required.
When purchasing, take care to confirm the SIM will support your device's network bands and choose a plan providing sufficient data for your trip length to avoid unexpectedly running out. Carrier stores can help with compatibility but online research is needed if shopping elsewhere.
III. What to Prepare to Buy a SIM Card at US Airports
Purchasing a SIM card when you land in the US is quick and convenient. However, having the right things with you will make the process even simpler. Here are some tips on what to prepare:
Passport/ID
You'll need to show your passport or other photo ID to buy a SIM card. Airports may have stricter ID requirements than other stores.
Have cash
Many airport kiosks/stores may only accept cash for SIM card purchases. Make sure to have $30-100 in cash depending on the plan.
Research plans online first
Review prepaid plans and prices online beforehand so you know what to expect at the airport. Avoid getting pressured into more expensive plans.
Check for activation fees
Be aware some airport stores may charge $10-20 extra as activation or convenience fees compared to regular stores.
Know phone compatibility
Make sure your phone works on the carrier's frequencies before buying a plan. Know if your phone supports bands commonly used in USA.
Consider eSIM
If your device supports eSIM, you could buy a digital eSIM plan online in advance instead of a physical SIM card.
Allow time
Give yourself enough time before a flight to buy a SIM card as airport stores can sometimes be busy. Have any alternatives planned if stores run out of stock.
IV. Price Comparisons of SIM Cards at US Airports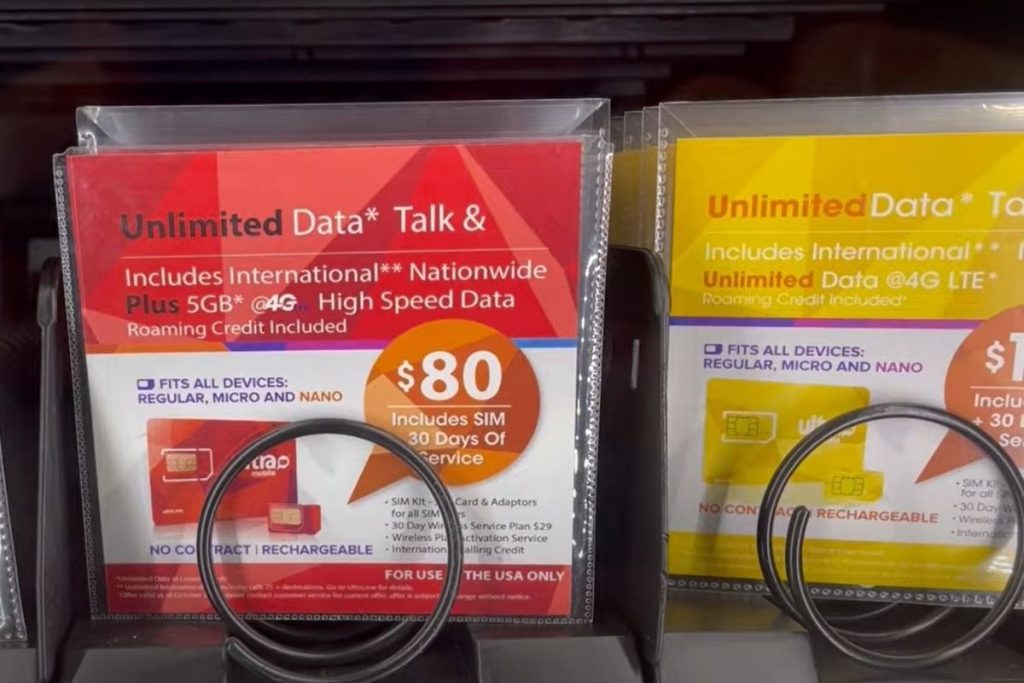 SIM card pricing at US airports can vary greatly depending on carrier, data amounts, and retailer. Here is an overview of typical rates:
Local US Carriers
Verizon, AT&T, T-Mobile: $30-$100 range for 1GB-5GB data amounts. These carriers have the largest network coverage across the US. Verizon and AT&T are generally considered to have the most reliable networks.
Prepaid Options
TracFone, Boost Mobile, Metro by T-Mobile for $10-$30 range with less data. TracFone is the largest prepaid provider due to its ownership of multiple subsidiary brands like Straight Talk. It runs on the Verizon, AT&T, and T-Mobile networks.
International Carriers
Lycamobile, which runs on the T-Mobile network, and offers SIM packages in the $10-50 range with 500MB-5GB of data. It's a good affordable option for international visitors.
Lifespan of Card
Most SIM cards are valid for 1-3 months after activation depending on plan. TracFone and Lycamobile offer renewable 30-day plans.
Activation Fees
One time activation fee is $10-$25 for most SIM cards purchased at airport. Online purchase may save on the fee.
When comparing pricing, be sure to check included data amounts and network coverage to determine the best value for your travel needs. Avoid short-lived plans that don't provide enough data to last your trip. Checking online retailers may also yield better deals than airport kiosks.
V. eSIM USA – an Alternative to SIM Card at US Airports
While physical SIM cards are readily available at airports, eSIM technology provides another option for connectivity. eSIM allows you to digitally download a cellular plan profile directly to your phone versus inserting a plastic SIM.
Here are some things to know about using eSIM for travel in the US: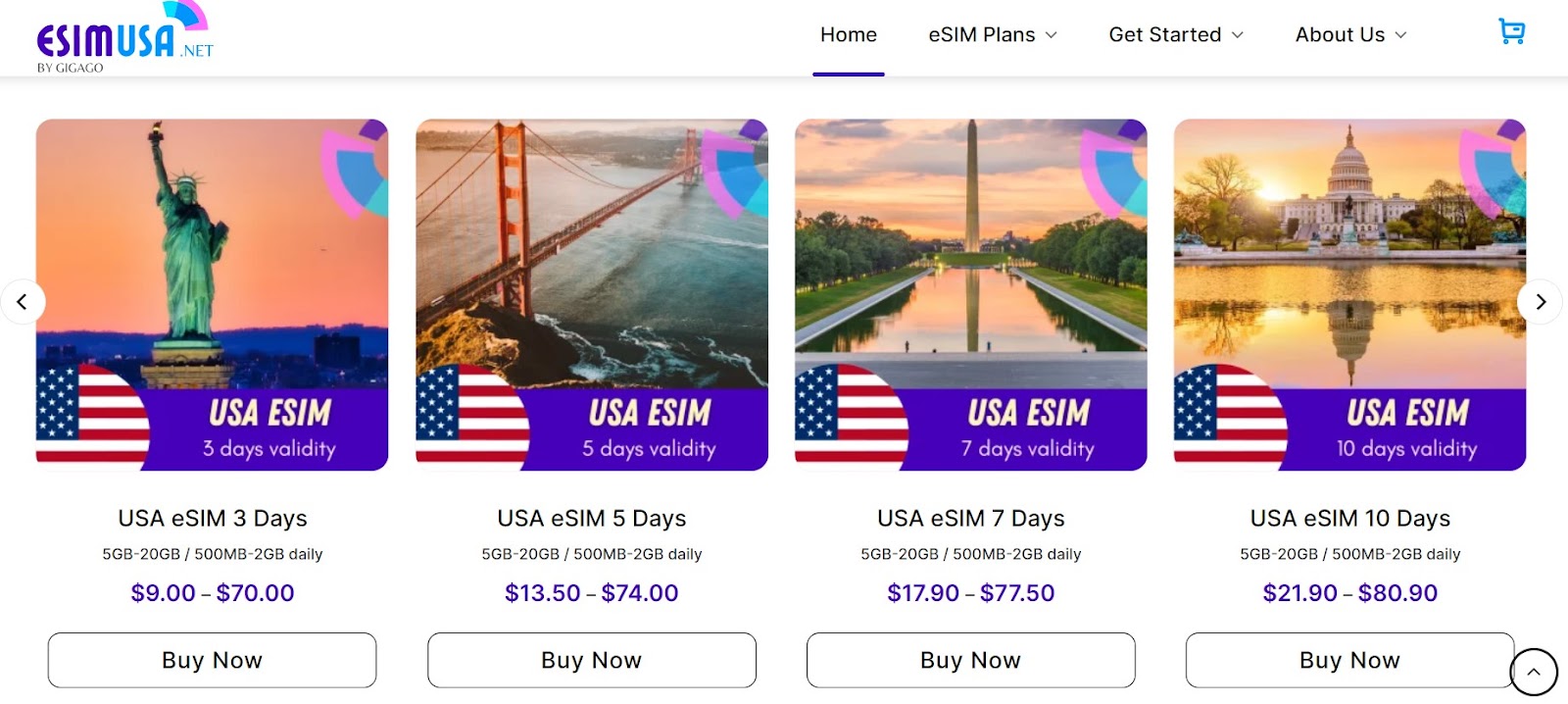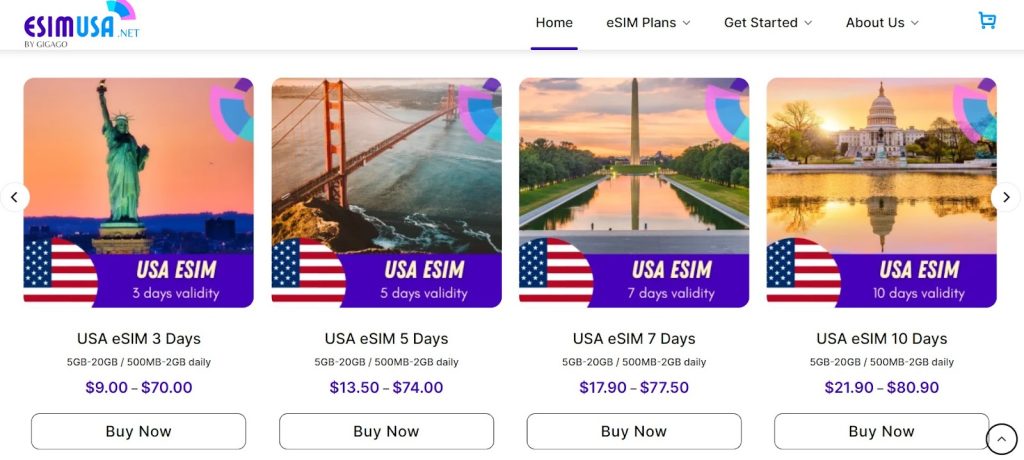 No physical SIM: Can be convenient security-wise by not carrying a SIM, but damaged eSIMs can't easily be replaced.
While eSIM simplifies the process by removing the airport SIM purchase, the availability of short-term plans may be more limited. For longer US trips, stopping to buy a traditional SIM at the airport is still the most flexible option. But for brief layovers or short visits, eSIM is very handy.
VI. FAQs
Are SIM cards available at smaller US airports?
If flying into a smaller regional airport, SIM card options may be limited or unavailable. Your best bet is to order an eSIM plan online and activate it remotely. Some US networks like Verizon also sell SIM card kits on Amazon Prime that deliver in 2 days.
How long does a SIM card at US airports last?
Most SIMs from airport kiosks come with an initial 30-day plan. You can then purchase additional data or day passes to extend service as needed. Some SIMs do expire after a year whether or not the original credit runs out.
Can I use a SIM card in multiple devices?
Typically you can only use a SIM in one device at a time. Some providers may allow you to switch between devices but usually with an added fee. For multiple devices, you'll need to purchase separate SIMs.
Are SIM card at US airport kiosks open 24/7?
Availability varies – some kiosks are open 24 hours to service any arrival time. Others operate more limited hours. If arriving late at night or early morning, stop by during open airport hours to buy a SIM in advance.
What's the best US airport for buying SIM cards?
Major international airports located near urban centers typically have the most SIM card providers and options. JFK, LAX, SFO, ORD, IAD for example. Small regional airports likely have fewer choices.
VII. Conclusion
Getting a local SIM card upon arrival makes staying connected in the US easy and affordable. Purchasing at the airport is the most convenient option versus finding a store in an unfamiliar city. Now you know what to look for at US airports in terms of SIM card kiosks, carriers stores, and prepaid plans. With a bit of preparation before your flight and research on the best SIM card options for your needs, you'll be ready to stay connected from the moment your trip begins.