Staying connected when you travel is super important, especially in a big country like the USA! One of the top cell providers here is AT&T – they cover a huge area so you'll have service in most places.
This article goes over all the details of AT&T SIM Cards and eSIM so you can pick the best one for your trip. We'll explain how they work, pricing plans, and all that good stuff. But we also take a look at other alternatives, which helps you compare all the available choices and select the one that best fits your needs and budget.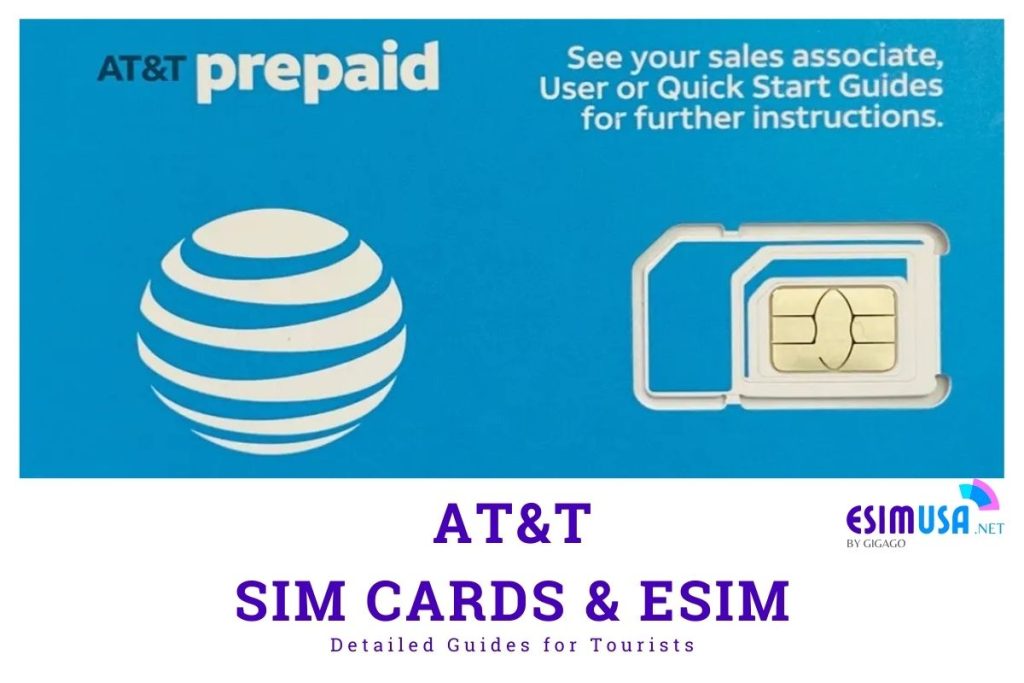 Table of Contents
I. Quick Facts about AT&T
AT&T has a long history in the telecom industry stretching back to 1877. That's when Alexander Graham Bell originally started the company known as Bell Telephone Company. Over more than a century since, AT&T grew through mergers and acquisitions to become the telecom giant it is today.
The company offers an extensive range of services, such as wireless and landline phone plans, internet, TV, and other telecom offerings. This allows AT&T to serve customers both in the United States and internationally – in over 200 countries total.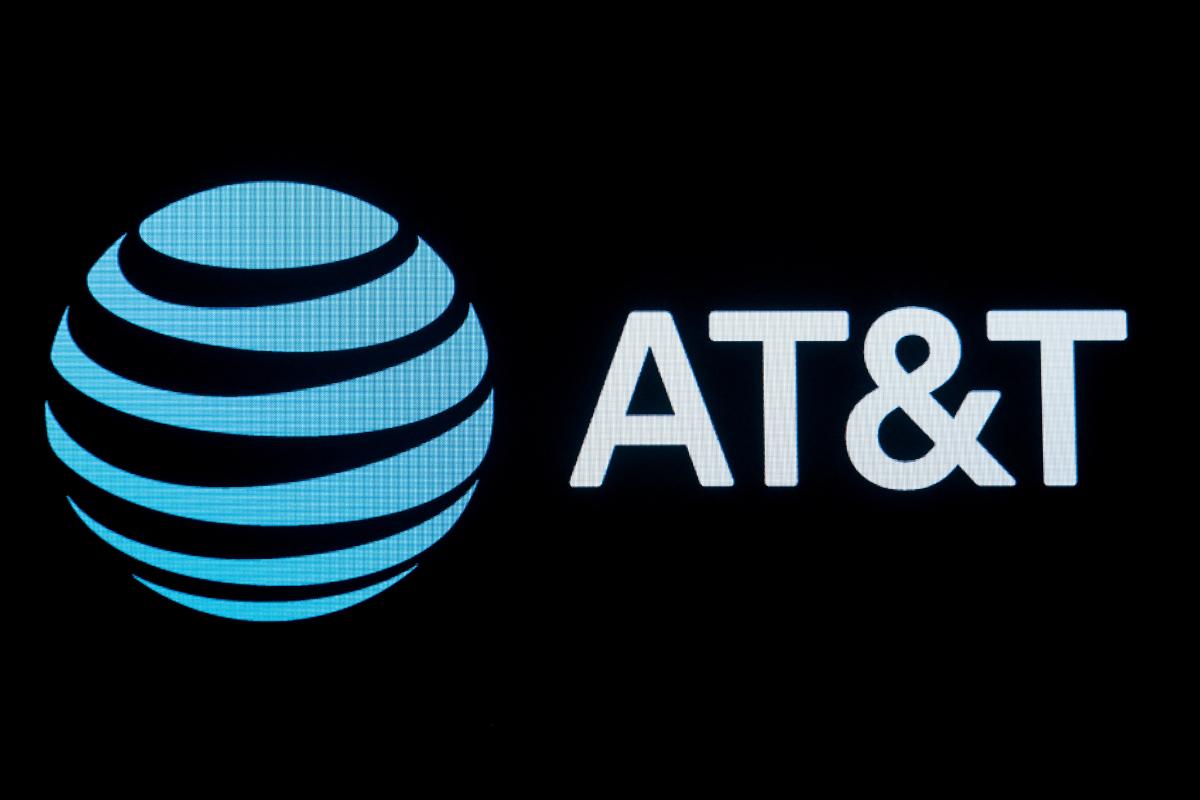 Through partnerships and subsidiaries, AT&T has a significant global reach beyond just domestic markets. Its iconic blue and white logo featuring lines representing connectivity has become synonymous with reliable communication services worldwide over many decades.
II. AT&T Coverage & Speed in the US
1. AT&T Mobile Coverage
CellularStatus.com ranks AT&T as having the best cell phone coverage across the lower 48 states, according to their data. AT&T provides service to over 94% of this contiguous geographic area, which equals roughly 2.7 million square miles. There are over 143 million subscribers to the AT&T wireless network. However, coverage is not universal and some rural areas may have gaps. The company has detailed coverage maps on their website that allow you to check coverage for a specific address. The maps show estimated indoor and outdoor coverage levels. Coverage may vary from what is reported on the maps.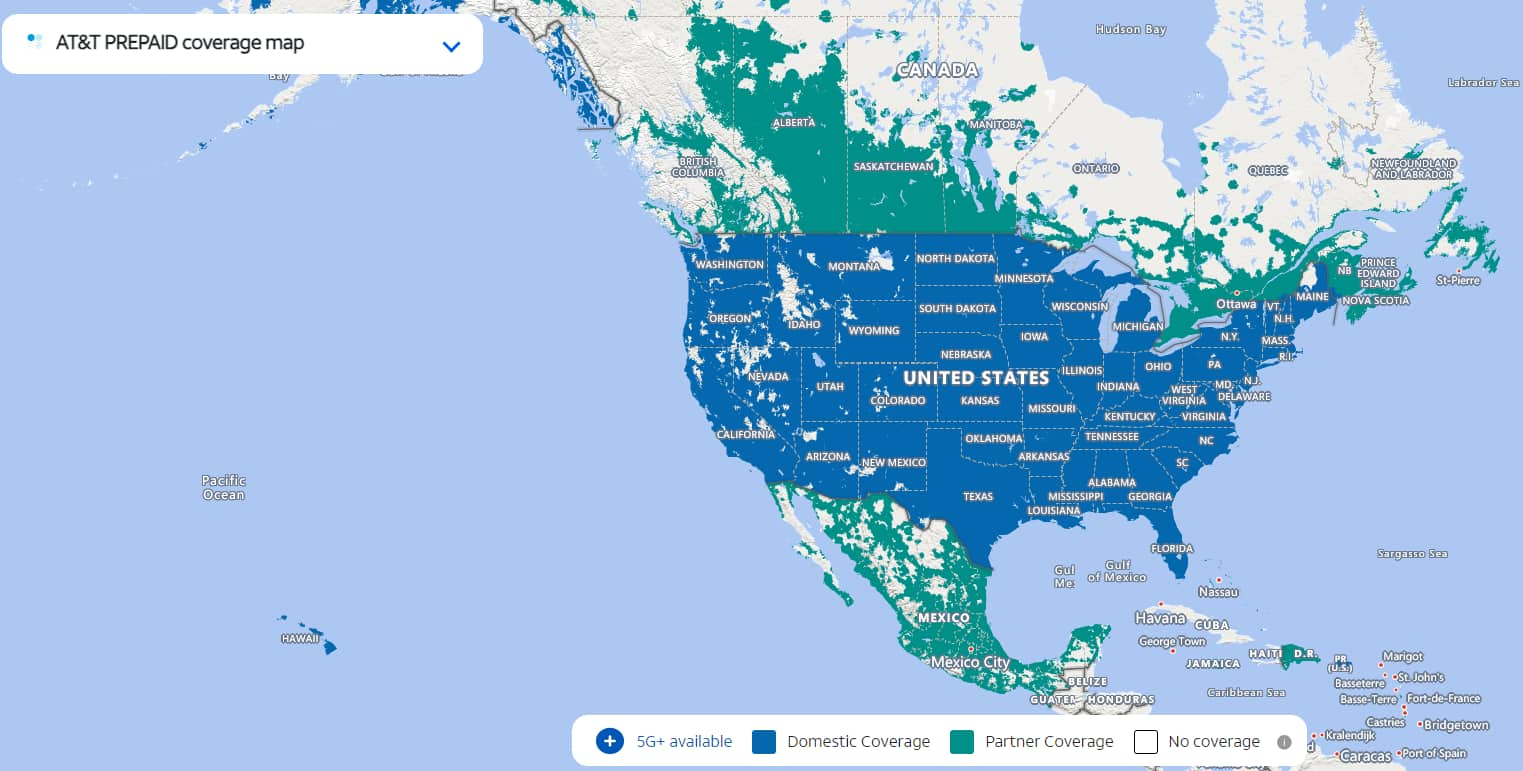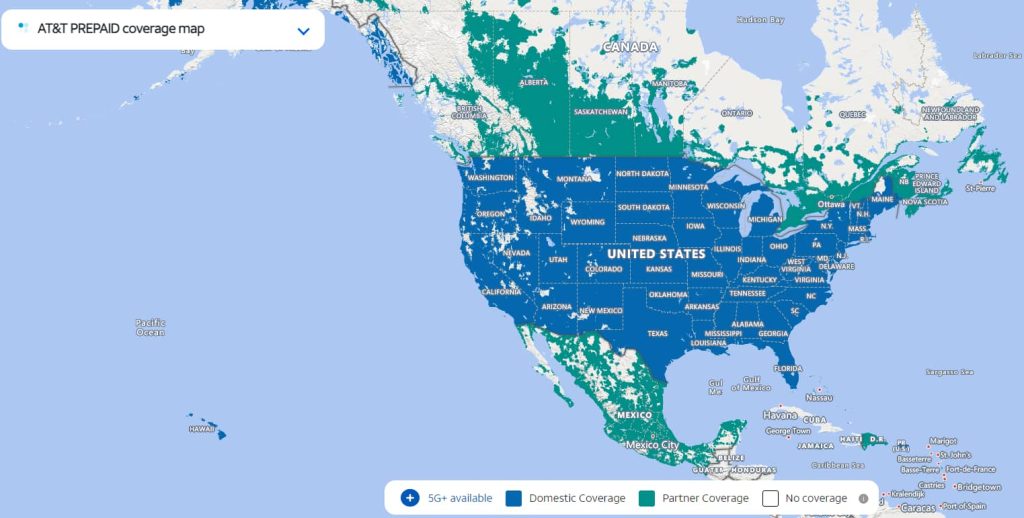 If you want to see specifically what AT&T coverage is offered locally, their maps also provide service availability details for wireless, TV, internet, AT&T fiber, home phone and home security based on your address. AT&T also has a 5G coverage map to check where the newest high-speed network has been rolled out in your region, for devices that support 5G technology.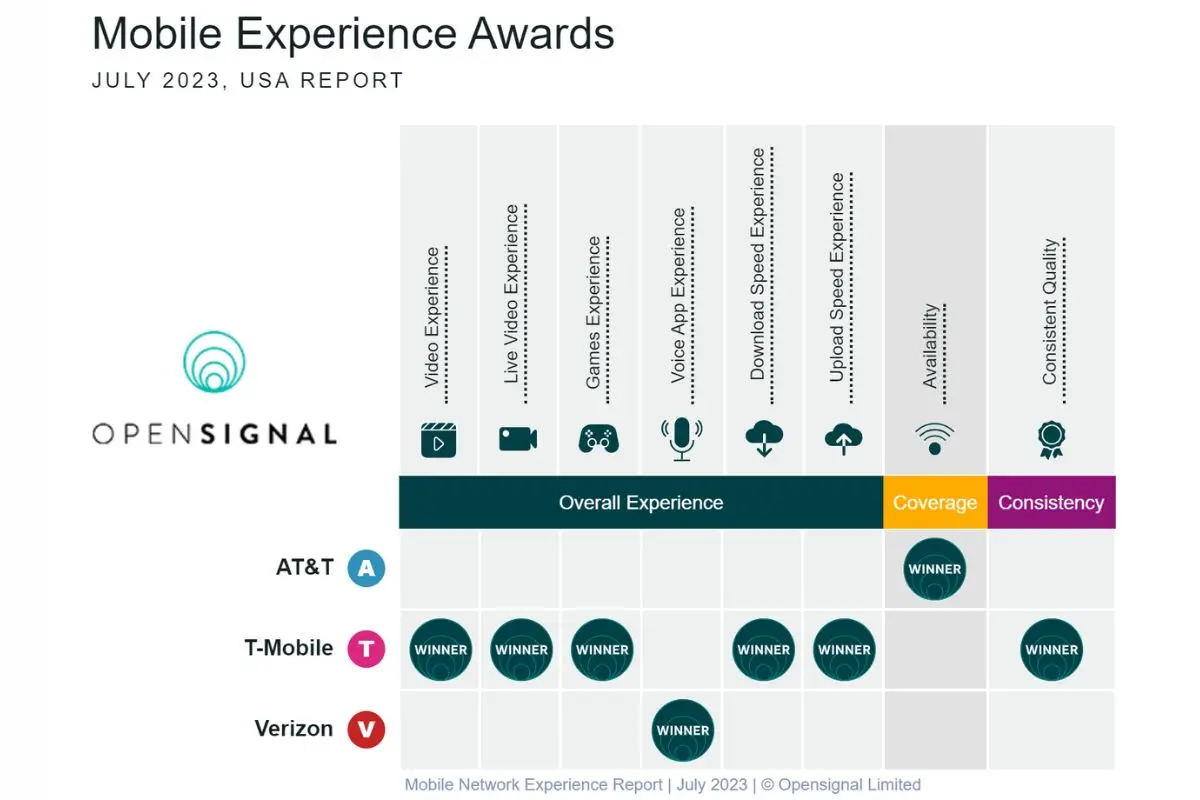 According to OpenSignal July 2023 report, AT&T had the best network availability among the major carriers in the US. AT&T scored 99.4% for availability, which was 0.2 percentage points higher than Verizon in second place. T-Mobile came in third with a score of 98.3% for availability.
2. AT&T Speed Performance
According to the latest reports from OpenSignal, AT&T delivers reliably quick downloads and uploads.
For median download speeds, they came in just behind T-Mobile at around 40 Mbps. That's plenty fast for all your online activities like streaming videos, gaming, and more. And when you do get on their growing 5G network, median speeds were around 86 Mbps.

So no matter where you are across cities, suburbs or smaller towns, you should have solid LTE or 5G service with AT&T. Speeds may vary a bit depending on location and crowd levels. But overall you can count on fast, dependable performance.
No matter if you're in cities, burbs or smaller towns, AT&T's LTE and 5G networks should keep you connected at good speeds. Of course, precise rates may fluctuate a bit depending on location and how busy the towers are. But generally, you'll enjoy quick, reliable service.
In big metro areas like NYC, LA and Chicago, AT&T users typically pull down 30-75 Mbps according to speed tests.
Suburban and smaller town speeds often range from 25-50 Mbps, with peak hours possibly dipping lower.
More remote rural zones can see under 10 Mbps at times. Coverage exists but performance takes a hit as demand grows there.
III. Top AT&T SIM Card & eSIM for Tourists
1. AT&T Prepaid SIM Cards:
The AT&T Prepaid SIM card is a popular choice among tourists. It offers affordable plans with varying data allowances to suit different needs. With this SIM card, travelers can enjoy reliable connectivity and access to AT&T's extensive network.
| | | | |
| --- | --- | --- | --- |
| Mobile Plans | Unlimited Premium | Unlimited Extra | Unlimited Starter |
| Premium Data | 100GB | 50GB | None |
| Talk & text | Unlimited | Unlimited | Unlimited |
| High-speed data | 5G Ultra Wideband | 5G Ultra Wideband | 4G LTE |
| Mobile hotspot | 50 GB | 15 GB | 3 GB |
| Taxes and fees included  | Not included | Not included | Not included |
| Mobile Security | Free app with Public Wi-Fi Protection, Identity Monitoring | Free app with Public Wi-Fi Protection, Identity Monitoring | Free app with Spam Call Blocking |
| International and Travel | Unlimited talk, text & high-speed data in 19 Latin American countries | Unlimited talk and text in Mexico & Canada |   |
| Streaming-videoresolution | 4K UHD | 480p | 480p |
| Cost  | US $85/month | US $75/month | US $65/month |
Note: AT&T offers prepaid phones that can be purchased to use with these plans, or customers can bring their own compatible device
2. AT&T eSIM:
For those with compatible devices, AT&T also offers eSIMs. An eSIM eliminates the need for a physical SIM card, making it convenient for residents who prefer not to switch or insert new SIM cards. AT&T's eSIM provides the same coverage and data speeds as their traditional SIM cards. However, AT&T eSIMs are designed primarily for use by AT&T subscribers already in the United States.
Tip: As a last resort, you could ask a friend or family member with an AT&T postpaid account to temporarily add you as a secondary user on their plan. This lets you use their service via eSIM for a limited time.
IV. Calls and SMS Rate of AT&T in the US
AT&T offers competitive rates for calls and SMS not only within the US but also between Mexico and Canada. Whether you're making local calls or contacting international numbers, AT&T provides various plans to cater to your specific requirements.
V. AT&T Prepaid SIM Activation Process, Top-Up & Balance Check
When purchasing an AT&T prepaid SIM card, no credit check or contract is required. For security reasons, only the account owner or authorized user can activate a new SIM.
There are multiple ways to check your AT&T prepaid balance:
Call the customer service line at 800-901-9878 or 611 from your AT&T phone. Follow the prompts to select the "Check balance" option.
Online by signing into your account at att.com/prepaid. View the "Account History" section to see your balance and expiration date.
Here are some important AT&T short dialing codes:
| | |
| --- | --- |
| Short code | What it does |
| *225# | Check your balance |
| *77 | Turn on Anonymous Call Rejection |
| *87 | Turn off Anonymous Call Rejection |
| *60 | Turn on Call Block |
| *80 | Turn off Call Block |
To refill your AT&T prepaid account, you can sign into your account online or via the AT&T prepaid app. Pay with a credit/debit card, PayPal or by purchasing a refill card in stores.
VI. Where to Buy AT&T SIM Cards for Tourists?
1. Where to Buy AT&T SIM Cards
Here are some of the main places where tourists can buy an AT&T SIM card when visiting the United States: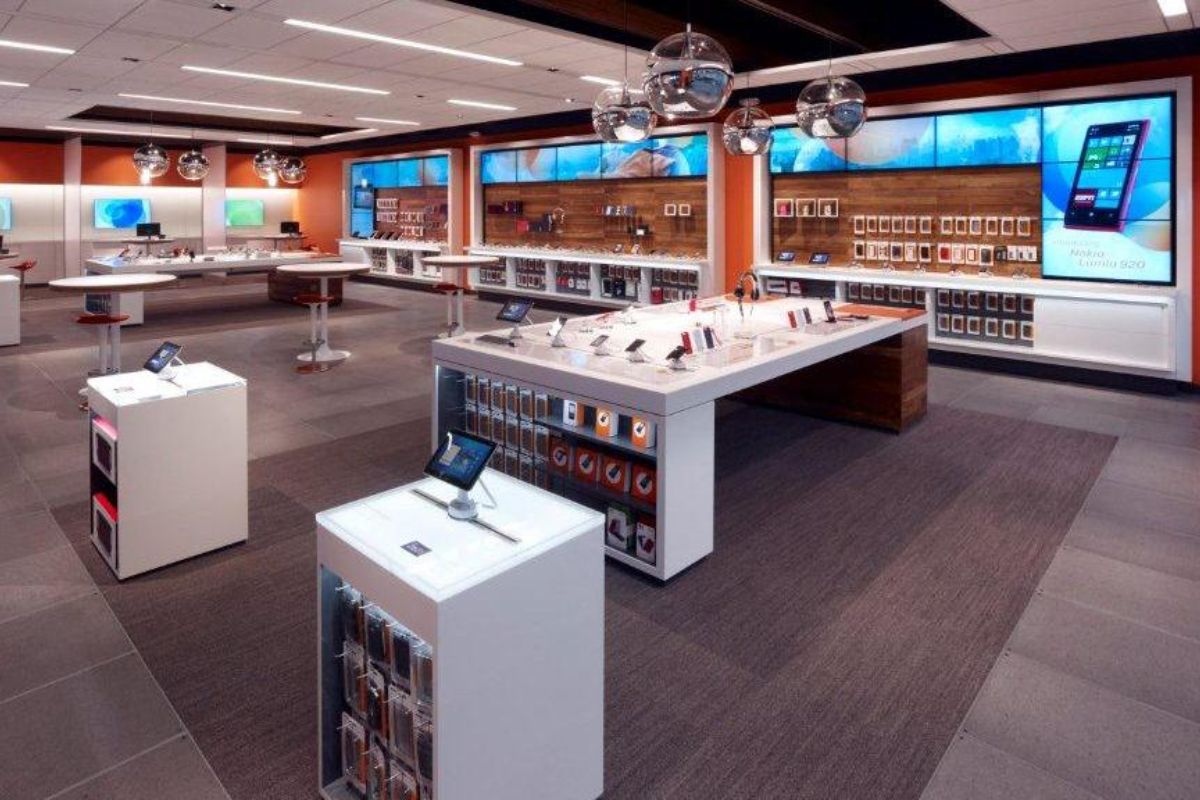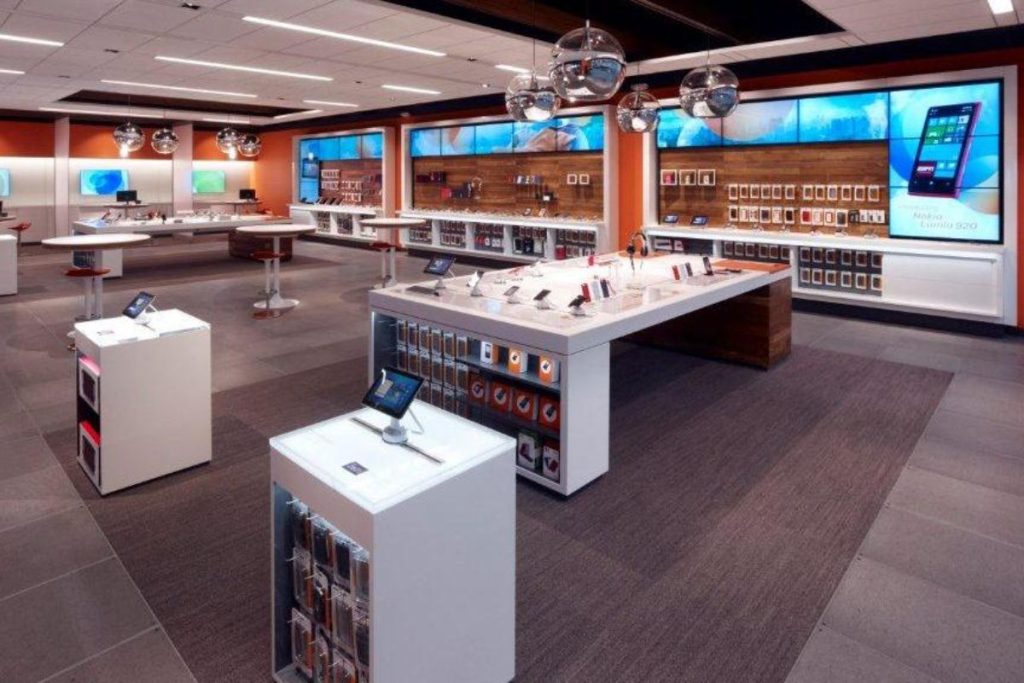 AT&T Retail Stores – AT&T has numerous corporate-owned retail stores located across the country. These stores will have SIM kits specifically for international travelers. You can find the nearest store on ATT.com or the AT&T app.
Major retailers – Many large retailers like Best Buy, Target, and Walmart sell prepaid AT&T SIM cards. These stores tend to have consistent inventory and you don't need an appointment.
Airports – Larger airports like JFK, LAX, ORD, DEN often have vending machines where you can purchase a SIM kit upon arrival. This is very convenient if your flight lands late.
Online – You can buy an AT&T prepaid SIM cardbundle online at ATT.com and have it shipped to a US address like a hotel. Then activate it upon arrival.
Pop-up stores – AT&T sometimes sets up temporary "pop-up" stores in major tourist areas like Times Square in New York. Look for sidewalk banners advertising SIM sales.
Authorized retailers – Check the AT&T website for a full list of authorized 3rd party retailers beyond the major stores. Pharmacies may carry them too.
Note: SIM kits purchased at airports may cost more than other locations due to convenience pricing
2. Key Things to Keep in Mind When Buying AT&T SIM Cards
Phones: Make sure your phone is unlocked by your home carrier before traveling. AT&T only activates SIMs on fully unlocked GSM phones. They may be able to check lock status for you in store.
Purchasing: Have your passport ready for ID. Employees can answer questions and address any issues during setup. Prepaid refill cards can also be purchased separately online for recurring monthly payments.
Testing: Before leaving the store, make sure you can send/receive texts and access data on the new line. Dialing home is also a good test. This ensures everything was activated properly.
International Calls: Ask about addons like Round-the-World plans to call home affordably. Rates vary but options start around $10-15/month for unlimited calling from the US to select countries.
VIII. AT&T Mobile Operator Pros and Cons
With its extensive network coverage, diverse range of plans, and cutting-edge technologies, AT&T has established itself as a formidable player in the mobile industry. However, like any service provider, AT&T also comes with its own set of advantages and disadvantages.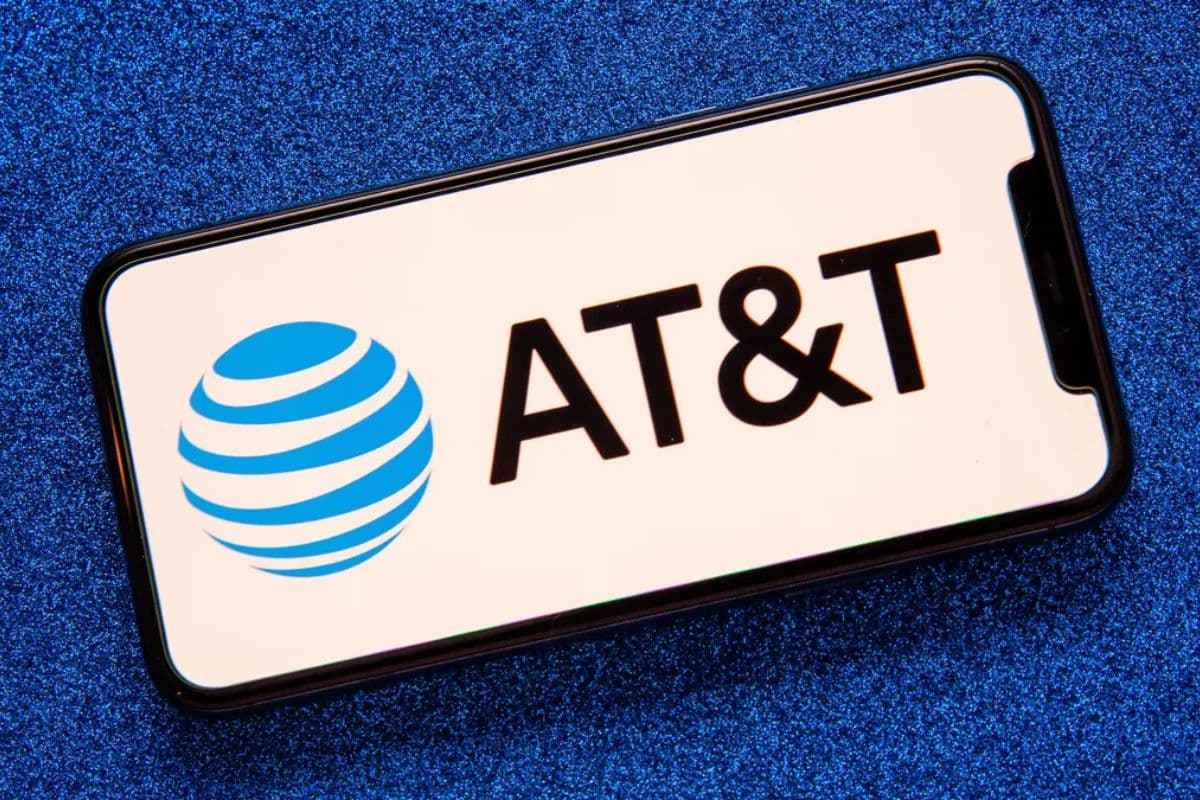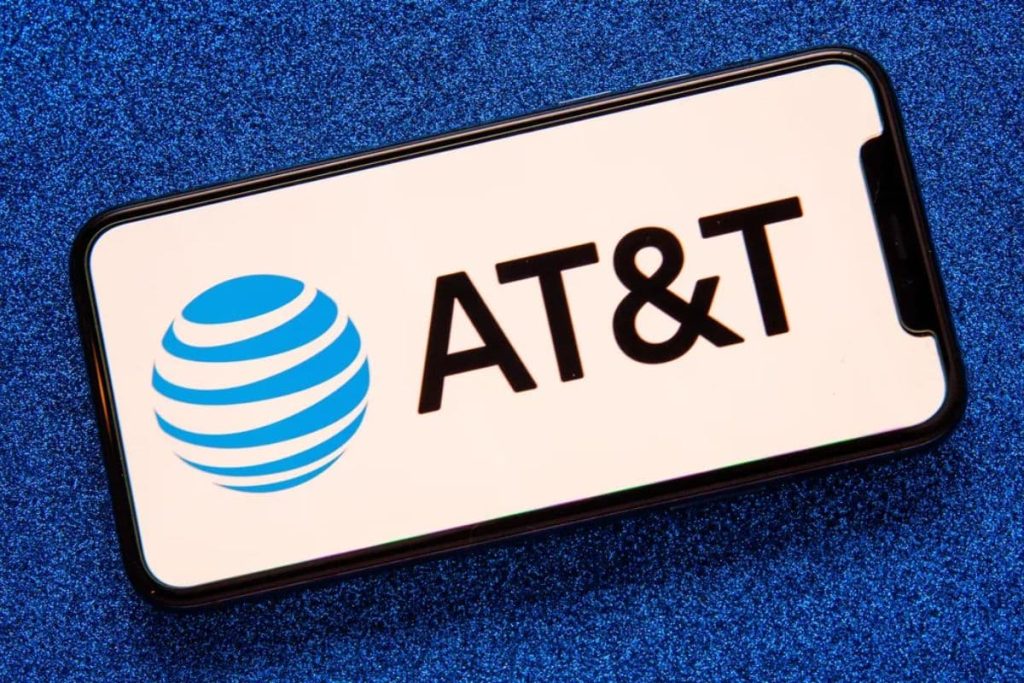 1. Pros of AT&T Mobile Operator:
Extensive Network Coverage:
AT&T boasts one of the largest and most reliable networks in the United States. Their coverage spans across urban centers, suburban areas, and even rural regions. This broad network coverage ensures that customers can stay connected in various locations, enabling them to make calls, send messages, and access the internet without interruptions.
High-Speed Data:
AT&T offers high-speed data services, allowing customers to enjoy a seamless browsing experience, stream videos, and download files quickly. Their network infrastructure supports advanced technologies like 4G LTE and 5G, enabling users to access faster speeds, especially in areas with robust network coverage.
Bundled Services:
AT&T also offers bundled services, allowing customers to combine their mobile plans with other services such as home internet, TV, and even digital streaming platforms. This integration can provide convenience and potentially save customers money by availing themselves of multiple services from a single provider.
2. Cons of AT&T Mobile Operator:
Pricing:
While AT&T offers a diverse range of plans, some customers may find their pricing to be relatively higher compared to other mobile operators. Depending on the plan and features selected, the cost of an AT&T subscription may be more expensive than similar offerings from some competitors.
Customer Service:
AT&T has faced criticism in the past for its customer service. Some customers have reported experiencing difficulties when trying to reach customer support or resolving issues promptly. However, it is worth noting that customer service experiences can vary, and AT&T has been investing in improving its support channels to address these concerns.
Network Congestion:
In densely populated areas or during peak usage times, AT&T's network may experience congestion, leading to slower data speeds and potential service disruptions. While this issue is not unique to AT&T and can occur with any mobile operator, it is important for customers to be aware of the possibility, especially if they reside in highly populated regions.
IX. Other SIM Card/eSIM Alternatives for Tourists in the US
1. SIM cards by MVNOs:
MVNOs (Mobile Virtual Network Operators) are wireless providers that do not have their own network infrastructure and instead lease capacity from major carriers like AT&T, T-Mobile and Verizon. Although MVNOs don't own physical towers and equipment, they design customized plans and services for customers. Travelers seeking affordable international coverage often find MVNOs to be a practical option, since they can avoid expensive roaming fees charged by the large carriers. MVNOs essentially resell network access from the major wireless networks but tailor it to fit certain customer needs through their own unique plans and packages.
Provider
Network Carrier
3G Network
Plan Validity
Data
Charge (US$)
Notes
Customer Service

Tello

 3G (GSM)
30 Days
1GB
10

Unlimited talk & text
International Calls to Canada, Mexico, China, and Romania
International Roaming NOT Included
Taxes/fees NOT Included
3-day Money Back Guarantee

By phone: 24/7
2GB
14
5GB
15
10GB
24

Boost Mobile

AT&T & T-Mobile

5G/4G LTE

3G (GSM)
30 Days
2GB
10

*50% Off First Month
Unlimited talk & text
Multi-line Discounts
Wifi Calling & International Roaming NOT Included

By Phone

4am - 8pm PST Monday to Friday
4am-7pm weekends

5GB
15
Unlimited
25*

Mint Mobile

3G (GSM)
30 Days (3-month Prepaid)
5GB
15

Unlimited talk & text
Multi-month Discounts
International calls to Mexico & Canada
7-day Money Back Guarantee

By virtual chat: 24/7 
15GB
20
20GB
25
Unlimited
30

US Mobile

Verizon & T-Mobile

5G/4G LTE

3G (GSM & CDMA)
30 Days
1GB
10

100 Days Free Trial
Unlimited talk & text
Multi-line Discounts
Taxes/fees NOT included

By phone: 24/7
6GB
18
12GB
25
Unlimited
25

Reach Mobile

3G (CDMA)
30 Days
2GB
10

*10% Off for 3 Months
Unlimited talk & text
Multi-line Discounts
Taxes/fees NOT included

5GB
20
10GB
25
15GB
30
Unlimited
35*
2. eSIM by Other Providers:
Apart from AT&T, other mobile operators also offer eSIM options. Worldwide providers have embraced this technology, allowing travelers to activate eSIMs on compatible devices without the need for a physical SIM card.
Provider
Network Operator
Plan Validity
Data
Charge (US$)
Pros

Airalo

T-Mobile,Verizon
7 Days
1GB
4.50

Affordable prices
Top-up allowed

15 Days
2GB
8
30 Days
3GB
11
5GB
16
10GB
26
20GB
42

Holafly

AT&T, T-Mobile
5 Days
Unlimited
19

The simplicity of offering unlimited data for all plans could appeal to some customers
Offers a wide range of plan durations from 5 days up to 90 days

7 Days
27
10 Days
34
15 Days
47
20 Days
54
30 Days
64
60 Days
87
90 Days
99

Nomad

AT&T, T-Mobile, Verizon
7 Days
1GB
4

Uses three major networks

30 Days
3GB 
11
5GB
14
10GB
20
15GB
30
20GB
40

Alosim

AT&T
7 Days
1GB
4.5

Low pricing
Top-up allowed

15 Days
2GB
8
30 Days
3GB
11
5GB
16
10GB
26
20GB
42

eSIM USA

T-Mobile
3 Days
5GB - 20GB
9-70

Offers the most flexibility in terms of plan durations
Allows consumers to choose from a wide range of data allowances from 3GB to 20GB

5 Days
13.50-74
7 Days
17.90-77.5
10 Days
21.90-80.90
15 Days
12.50-62.60
20 Days
500MB - 2GB Daily
5.50 - 70
25 Days
6 - 75
30 Days
5.90 - 89.50
40-90 Days
67.90 - 353.50
Determining your specific cellular requirements and priorities is important for choosing the best provider for your needs. Important considerations include reliable service coverage where you'll be traveling, simplicity of setting up your plan and any extra benefits beyond the standard calls/text/data features. Taking the time to understand your mobile needs and investigate connectivity options tailored to your destinations helps you pick a suitable provider to keep you connected smoothly.
When visiting multiple states throughout the country, having a reliable wireless solution that works nationwide is important. Services like eSIMUSA.net offer convenient eSIM data plans at affordable prices specifically for travelers exploring the US. Activation is simple – just download the profile and you're instantly connected to nationwide 4G/LTE coverage.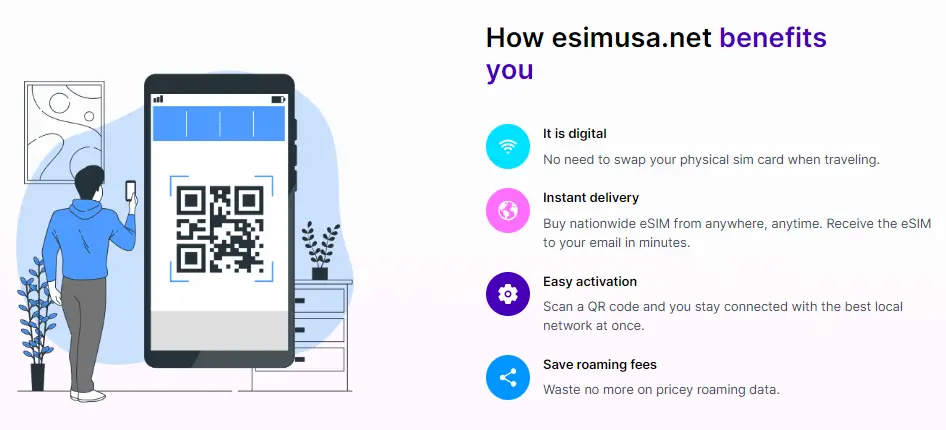 No need to worry about roaming charges switching between local carrier networks across different states. eSIM providers give you one simple plan that works from coast to coast. And with 24/7 customer support available in multiple languages, you know you've got a connectivity backup if any issues come up on your trip.
Keep your options fully open whether road tripping around iconic spots, doing business in multiple cities, or hopping between tourist hubs. With a pre-loaded eSIM from a company like eSIMUSA, the entire United States becomes your oyster to explore without cellular limits!
X. FAQs about AT&T
Can I use an AT&T SIM cards or eSIM in my own unlocked device?
Yes, as long as your device is compatible with AT&T's network frequencies, you can use their SIM card or eSIM.
How do I activate my AT&T SIM cards or eSIM?
You can activate your AT&T SIM card or eSIM by following the instructions provided with your purchase. Typically, it involves inserting the SIM card or scanning the QR code for eSIM activation.
Can I use an AT&T SIM card or eSIM for international roaming?
Yes, AT&T offers international roaming services. However, it's essential to check the rates and available roaming packages to ensure cost-effective usage while abroad.
What happens if I run out of data or credit on my AT&T SIM card?
If you exhaust your data or credit, you can top up your AT&T SIM card using one of the methods mentioned earlier. Failure to top up may result in a temporary suspension of services until you recharge your account.
Can I use AT&T SIM on my non-US phone?
AT&T's network supports most GSM devices, but your phone must be unlocked. Some very old or niche models may not work.
Can I use my AT&T SIM Card & eSIM internationally?
AT&T wireless service is only for use within the United States and US territories. You'll need a international roaming plan for overseas use.
Does AT&T mobile coverage is truly nationwide?
AT&T provides LTE to over 99% of addresses but speeds may vary, especially in remote areas. Coverage is good but not guaranteed everywhere.
Can I purchase an AT&T SIM card while visiting?
Yes, you can buy physical SIM activation kits from AT&T stores. Bring your passport/visa and unlocked device.
How much is international roaming on AT&T?
Rates vary by country but are usually $0.25-2.00 per text and $1-10 per minute calling abroad. Consider purchasing a local SIM instead when traveling internationally.
What countries' phones will work on AT&T?
AT&T uses SIM cards/eSIM that are generally unlocked/compatible with phones from North America, Europe, Asia and Australia.
Can I get AT&T prepaid SIM Card without a US billing address?
Yes, AT&T offers prepaid plans perfect for travelers without requiring a US billing address or SSN. Just provide your passport for ID.
XI. Final Words
AT&T SIM cards and eSIMs provide convenient solutions for tourists visiting the United States. With extensive coverage, fast data speeds, and flexible plans, AT&T ensures that travelers can stay connected throughout their journey. Whether you choose a traditional SIM card or opt for the convenience of an eSIM, AT&T offers reliable connectivity to enhance your travel experience.